Rowan Sanderson – Founding Partner
Rowan's ultimate obsession is "Why?" followed by "How can we fix this"?
If something is not functioning as it should or as it can, then Rowan will dig down to the root cause of malfunction to better set it right. 
And this is the credo of all those at the Modern Sensei. 
Having nurtured a lifelong passion for better understanding nutrition and its impact on both health & longevity, it was only when his own health was seriously compromised that Rowan completely immersed his energies into the field of Functional Medicine to realise its benefits and heal himself
After finding little recourse in the field of conventional medicine & refusing to accept the repeated vague and unscientific diagnoses, he was inspired by one of the leading lights in Functional Medicine, Chris Kresser to adopt a new approach to healing himself. One that leveraged of the latest scientific research and developments in laboratory testing. One that sees symptoms as common but never normal and utilises these symptoms as would a Detective to narrow down on the root causes of his illness.
Whilst successfully re-finding his own health, Rowan was inspired to totally retrain & change careers with the goal of bringing Functional Medicine, Health & Wellness to others as a force for positive. 
Rowan graduated from the Institute for Transformational Nutrition, qualified as a Practitioner of Functional Diagnostic Nutrition, more recently as one of the first ever Bulletproof Coaches globally from the Bulletproof Training Academy  and currently has the pleasure of training with one of the people who initially inspired him to health, Chris Kresser from the California Centre for Functional Medicine.
Sam Guest – Senior Consultant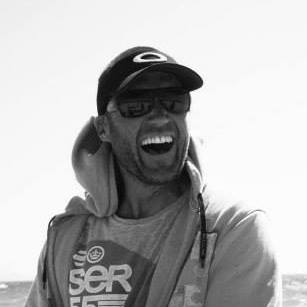 For 10 years Sam have been chasing the dream of peak performance. As a professional extreme sports/adventure coach he's always been looking for the edge for himself and to pass along to his clients so that they learn faster and with less effort.
It wasn't until he faced his own health challenges and had to dig deep into everything he had learned that he was able to fully develop this knowledge.
After gathering an in depth picture of what was going on "under the hood" using extensive testing and then redesigning his lifestyle and throwing in a healthy dose of biohacking, he was able to come out the either side stronger and in better health than he has ever been.
It is now his goal to pass on this knowledge to the rest of the world and meeting Rowan over their shared passion of Kitesurfing, The Modern Sensei seemed the perfect vehicle to do it.
Teresa J Helm, AAS, ST – Senior Consultant
My journey in nutrition began as a young teenager, 25 years ago. Since then, I have been curious about different foods, how they do or do not support your body, how you feel after you eat them, and of course how they taste!
Previously having a career working alongside top Neuro, Cardiovascular, Orthopedic, and Bariatric surgeons, I was constantly reminded of the need for nutritional guidance and healthy lifestyle education. After a lot of time and experience, I have developed a passion for teaching others to nourish their bodies and mind through selecting and enjoying foods that make them thrive. I believe there are a few pillars to eating for optimal well being, while the rest is typically tailored to the individual, otherwise known as biohacking.
What makes YOU feel amazing? What enables YOU to bring your best self !?
Dialling into these answers is the very essence of biohacking. Together we will develop your own path, your own passion for putting nourishing foods into your body and you will discover that you are operating at a higher energy way of life!
Teresa graduated Phi Theta Kappa with a degree in Applied Sciences, and is a former Certified Surgical Technologist on the Neurosurgery Team, Dayton, Ohio, US. She is a graduate of the first class of The Bulletproof Training Institute and is currently a Human Potential/Bulletproof Coach. Teresa is also a graduate of The California Healing Arts College, Los Angeles, CA in Therapeutic Massage Therapy, and is currently training to be a Reiki Practitioner, as well as training in Shamanic practices with The Foundation for Shamanic Studies.